13 Tháng Chín 2017
-
DNTN RAU QUẢ BÌNH THUẬN
-
0
ASIA FRUIT LOGISTICA (AFL) is an annual international trade exhibition for fresh fruit and vegetable, a place of connecting and gathering many companies specialized in fruit and vegetable business field all around the World. This is an activity in program of trade promotion 2017 which gives companies opportunities to learn, exchange modern technology and expand the market, enhance business ethics in order to strongly develop fruit and vegetable business field in near future.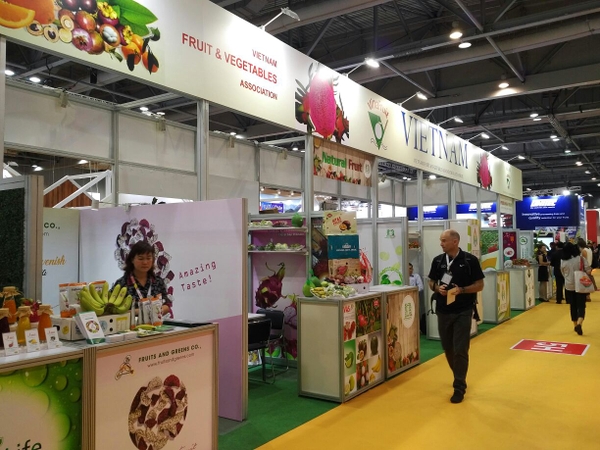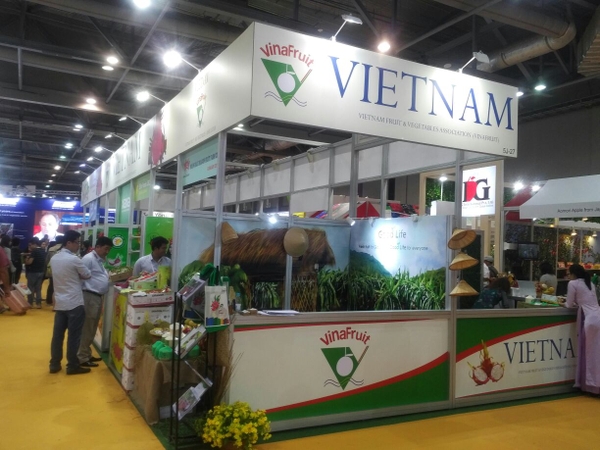 Following the success of AFL in previous years, Fruits and Greens is proud to be a representative exhibitor participating in AFL 2017 with the Vietnamese Government delegation. With aim of bringing Vietnamese products to international market, Fruits and Greens exhibited and introduced our exported products, such as: fresh dragon fruit, 100% natural dried dragon fruit, Cavenish banana, sweet potato, seedless lemon, rambutan, longan, sapodilla plum,…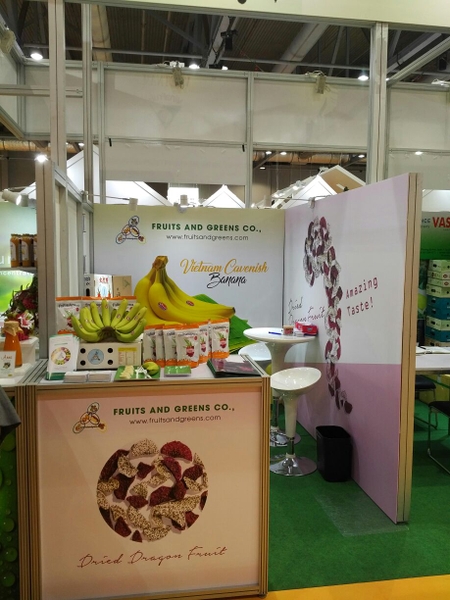 Taking place within 3 days since September 6, 2017, Fruits and Greens was pleased to welcome a lot of visitors who were importers and exporters coming to study on products and commence deals .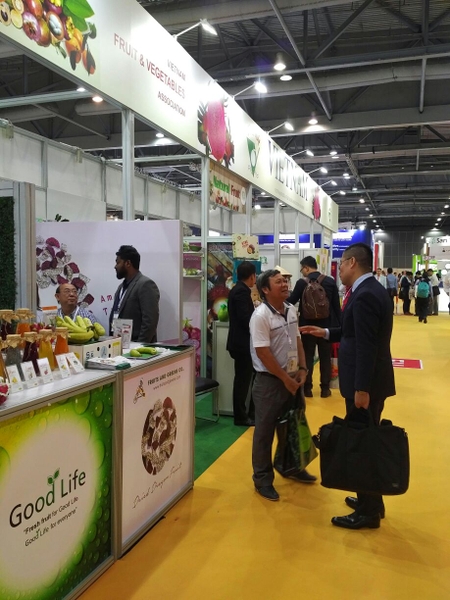 At the end of the event, Fruits and Greens got initial success in promoting trade by MOU of export of dried dragon fruit and meeting with big suppliers of premium imported fruits (Rockit apples, Juliet organic apples, Midnight Beauty grapes,…) – our core business field. Success achieved at the fair promises development in export business of Vietnamese products with good quality and stable supply of hi-end imported fruits with leading prestige and quality ensured as always.