Dried Dragon Fruit (White Flesh)
Contact
Dragon Fruit has become more popular, favorite fruits because of refreshing tasting and delicious soft flesh.
Benefits of Fresh Dragon Fruit
Dragon Fruit has become more popular, favorite fruits because of refreshing tasting and delicious soft flesh. Not only that, Dragon Fruit is also a source of extremely excellent nutritions such as vitamin C, B1, B2, B3, phosphorus, iron, calcium. There are 10 wonderful benefits to be brought from Dragon Fruit:
Antioxidant
To prevent the signs of aging
Improve cardiovascular health
Control and Prevent diabetes
Improve the digestive system
Make your skin smooth
Acnes treatment
Reduce arthritis
Good for your eyes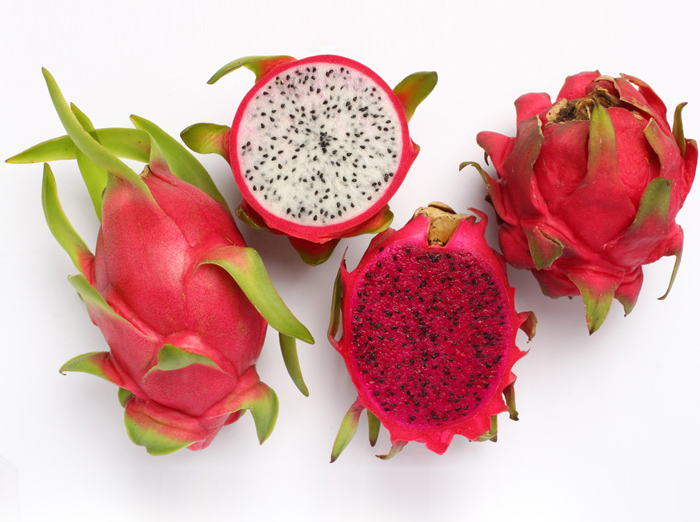 Does Dried Dragon Fruit remain the original nutritions ?
Are you wondering that if dried fruits will be lost precious nutritions or not? In fact, Dried Dragon Fruit is a type of food that is dried its water by drying modern technique, so that Dried Dragon Fruit still contains nutrients of fresh dragon fruit but is condensed in a smaller volume . If it is calculated in weight, Dried Dragon Fruit contains up to 3.5 times of fiber, vitamins and minerals compared with Fresh Dragon Fruit. More than 10kgs of Fresh Dragon Fruit produce 1kg Dried Dragon Fruit.
Other interesting things of Dried Dragon Fruit
The first thing is exotic and unique flavor, not short-term sensation when eaten. It also stimulate your tasting because of sweet and sour taste (white flesh) or nice sweet (red flesh).
The second thing, you don't need to wonder about healthy troubles when using Dried Dragon Fruits as a snack. Because the production process absolutely doesn't have any additives or preservatives. Commit to remain the flavor of Fresh Dragon Fruit.
Moreover, it would be a very strange gift to give your loved ones or friends after travelling or for foreigners when introducing specialties of Vietnam.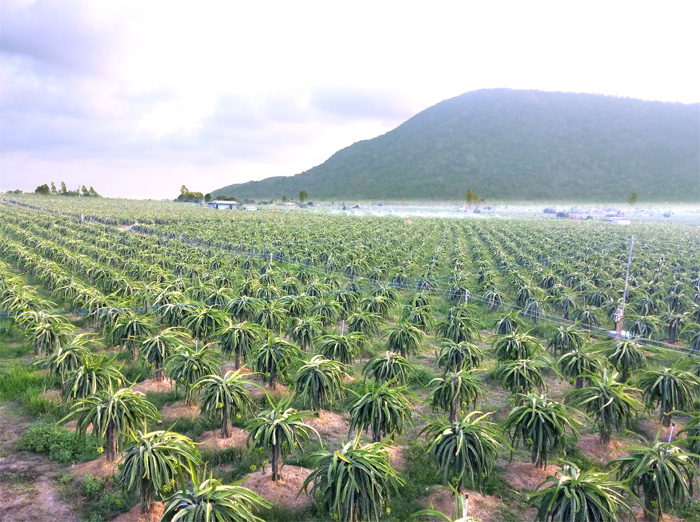 Where you can buy Dried Dragon Fruit?
Currently, there are some companies produce Dried or Soft Dried Dragon Fruit. But with the advantage of having available material from Fresh Dragon Fruit farm due to Global GAP standards, experience in cultivating and exporting Fresh Dragon Fruit more than 15 years, Fruits and Greens is proud to bringing the quality Dried Dragon Fruit with cheapest price in the market.
Besides Dried Dragon Fruit with Fruitsandgreens brand, on selling at the tourist destination in Binh Thuan Province, exporting to USA, India, Singapore, Canada, Czech Republic... We are on production operation and packaging products to a large number of units distributed in Vietnam or oversea with our own brand.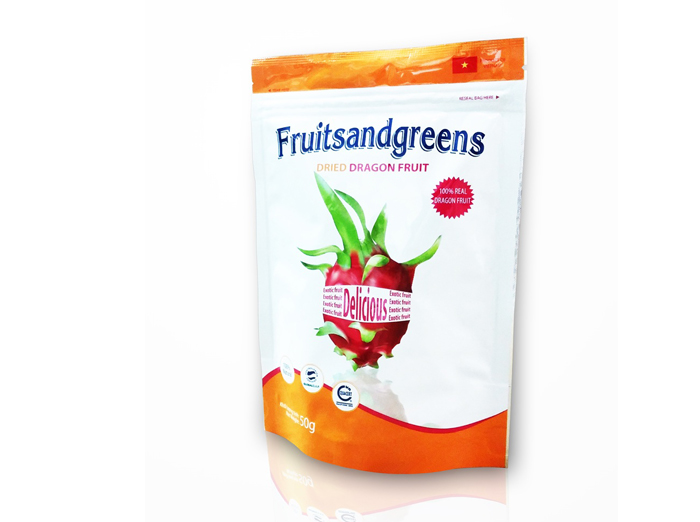 All further information about product, need to purchasing, or become our partner, distributor, please contact at Cellphone/ Whatsapp/ Viber: +84 913 932 446 ( Mr. Hoang CEO).
Email: hoangrauqua@fruitsandgreens.com.