26 September 2019
-
FRUITS AND GREENS
-
0

WARM WELCOME & COOPERATION
-------------------------------------------------------------------
1 - PROFILE
- We are Fruits and Greens Company, Founded since 2002

- We are the biggest exporter of Dragonfruit and export fresh fruits like dragonfruit, longan, rabumtant, banana, lime seedless, sweet potato, and dried dragonfruit to many countries like HongKong, Singapore, Malaysia, Canada, Arab Saudi, Europe,,

- We are top 2 Importer of fresh fruits: Grapes, Apples, pears, oranges, kiwi, cherry and stonefruits from many countries like US, Australia, NZL, Chile, Peru, Canada, France, South Africa, Korea....

- We are an exclusive Distributor of some Brands like Rockit apple, Diva organic , Ambrosia of NZL, Midnight beauty of Sun-world, Juliet apples and some

- We are 3 big Distribution centers at big cities: HCMC, DaNang and HaNoi and a good logistics spreading throughout the whole country.

- We are the biggest supplier of all retailers, fruit shops, Horeca, processing factories..and sell online.

- A force of experienced and professional employees (over 200 employees) in sales, marketing, Branding, QA , supply chain, delivery and PGs.

- Please visit our website http://fruitsandgreens.com
2 - EXPORT
Tropical fruits are exported to many countries: Dubai, India, Malaysia, Singapore, Japan, Korea..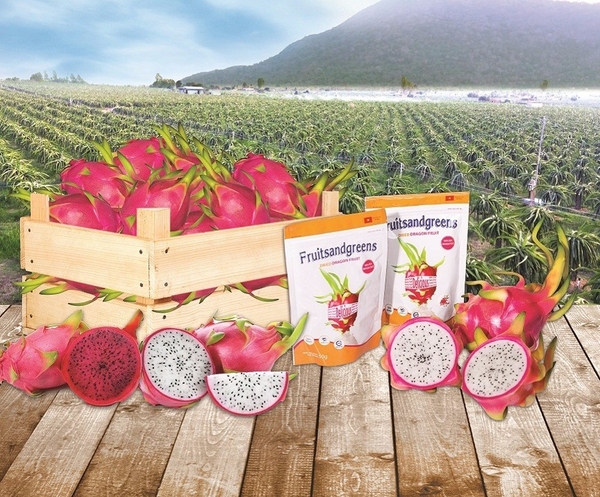 Tropical fruits are exported to many countries: Dubai, India, Malaysia, Singapore, Japan, Korea..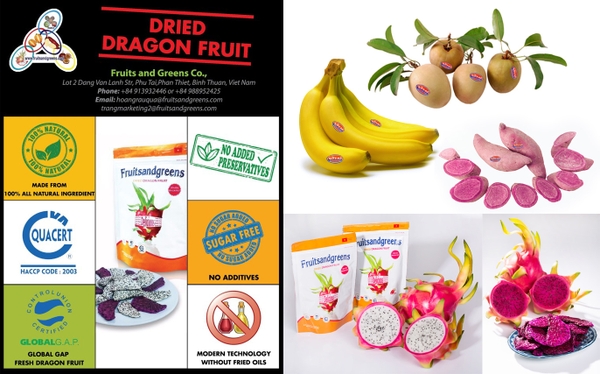 3 - IMPORT
Directly and distributed to both Traditional Trade and Modern Trade in the whole Vietnam with various fruits like Apples, Pears, Grapes, Oranges, Strawberry, Cherry, ...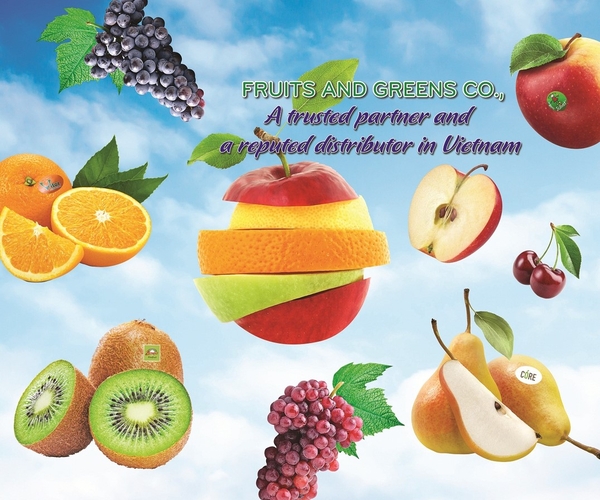 CUSTOMERS
1.General Trade ( traditional trade) :
We have the biggest Partner distributing at Thu Duc wholesale market.

2. Modern Trade ( Retailers):
We are a direct Supplier of almost hypermarkets, supermarkets, conviences, fruit shops, traders, Horeca, process factories in the whole country. We have good logistics to deliver directly to all retailers' stores in Vietnam ( even to reomote provinces).

The following are our customers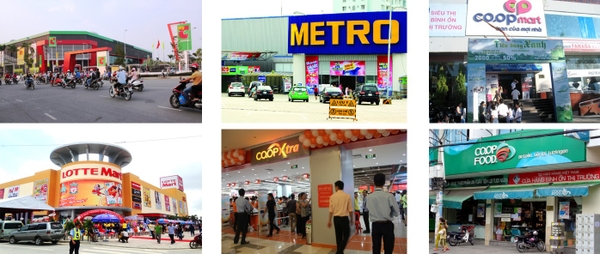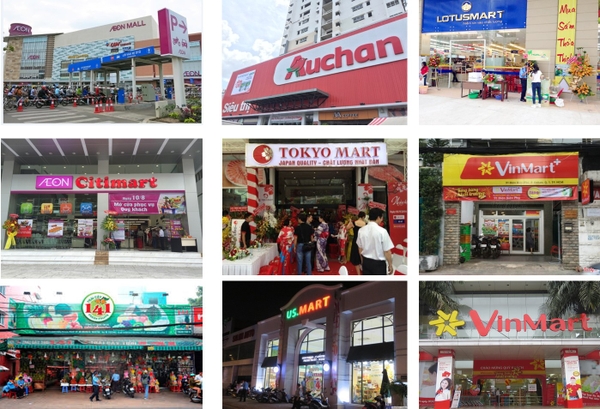 LOGISTICS and DISTRIBUTION CENTERS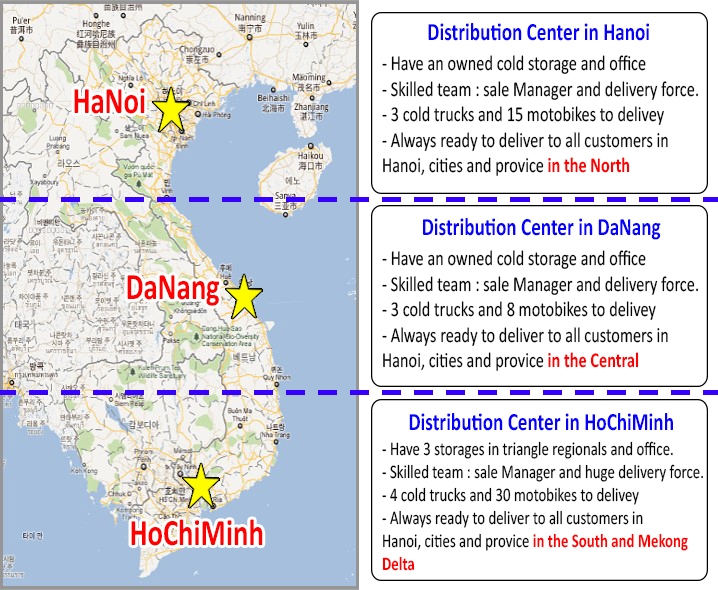 COLD STORAGES
Fruits and Greens Co., - The first Vietnamese company has cold rooms free of ethylene and pathogens.
Miatech's Bio Turbo is a patented technology for cleaning the air from all sorts of airborne organic compounds. Bio Turbo effectively removes ethylene gas (to prevent premature ripening), bacteria, mold spores and viruses. Currently all our owned cold storages ( in HCMC, DaNang and HaNoi) were already installed Bio Turbo BT 1000.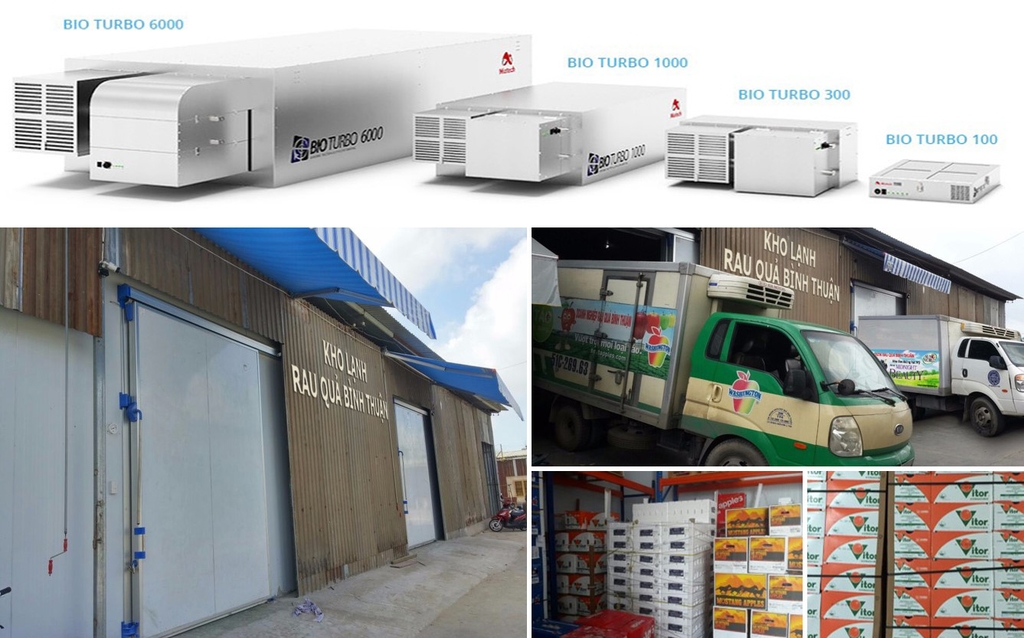 LOGISTICS/ DELIVERY SERVICES
Delivery services is very important for Retailers. Delivering to retailers enough quanity and right time is our first target to serve. We have 2 strong delivery forces
1/ Cold truck team : for hypermarkets, supermarkets, mall, wholesales, traders, factories
2/ Motobike Team : fruit Shops, convenience, minishops, online..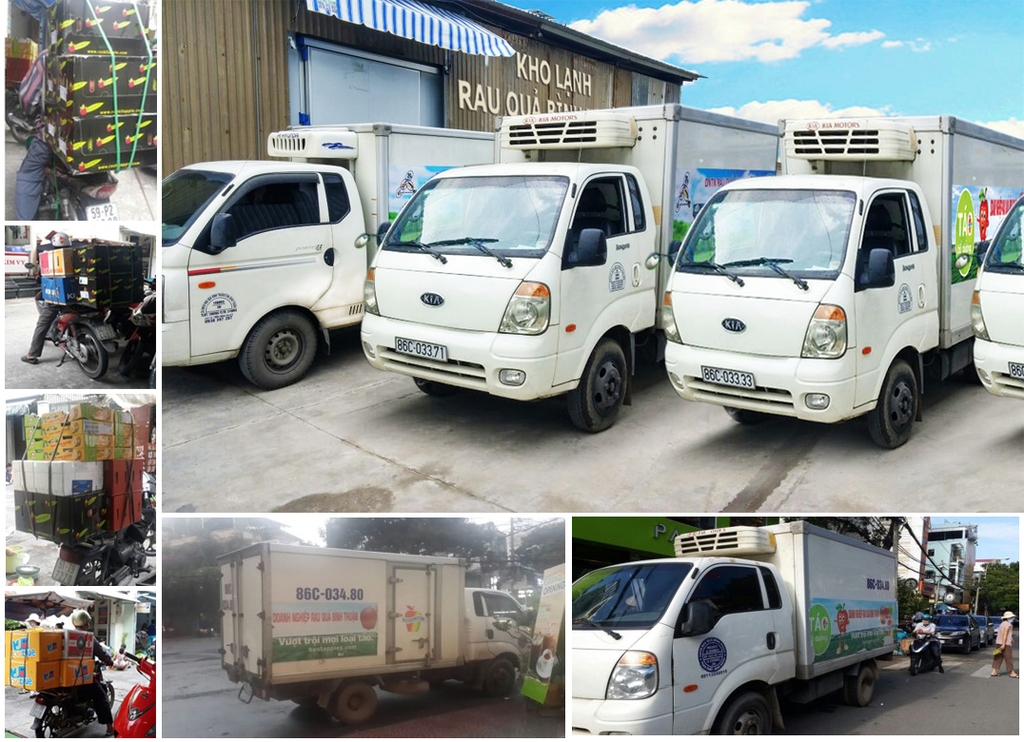 MARKETING ACTIVITIES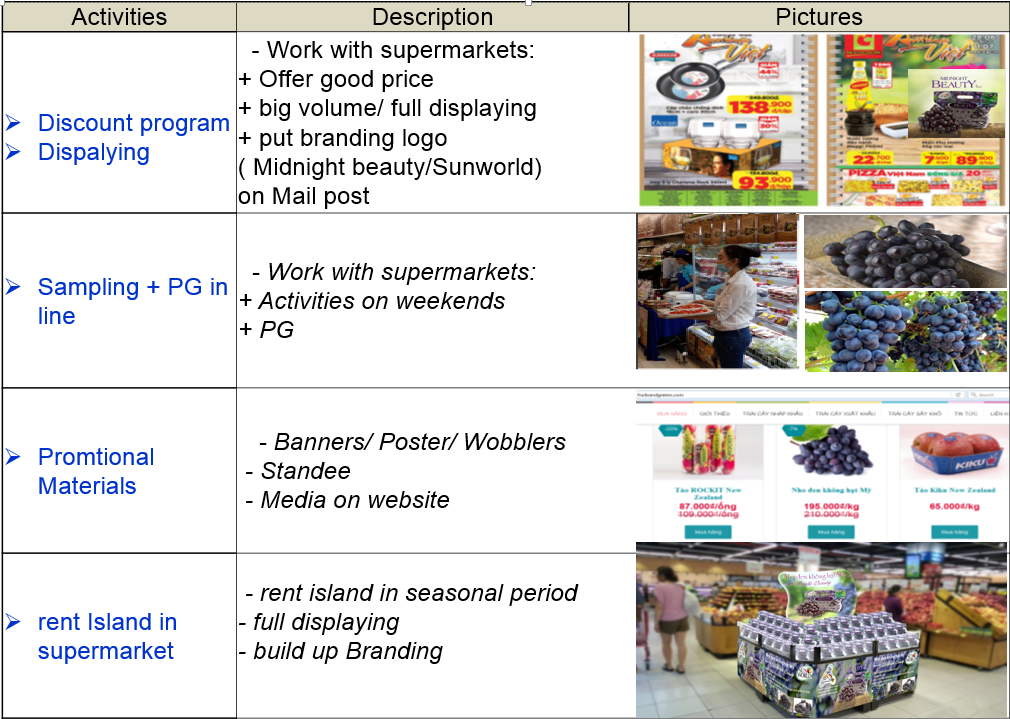 MARKETING ACTIVITIES :DONE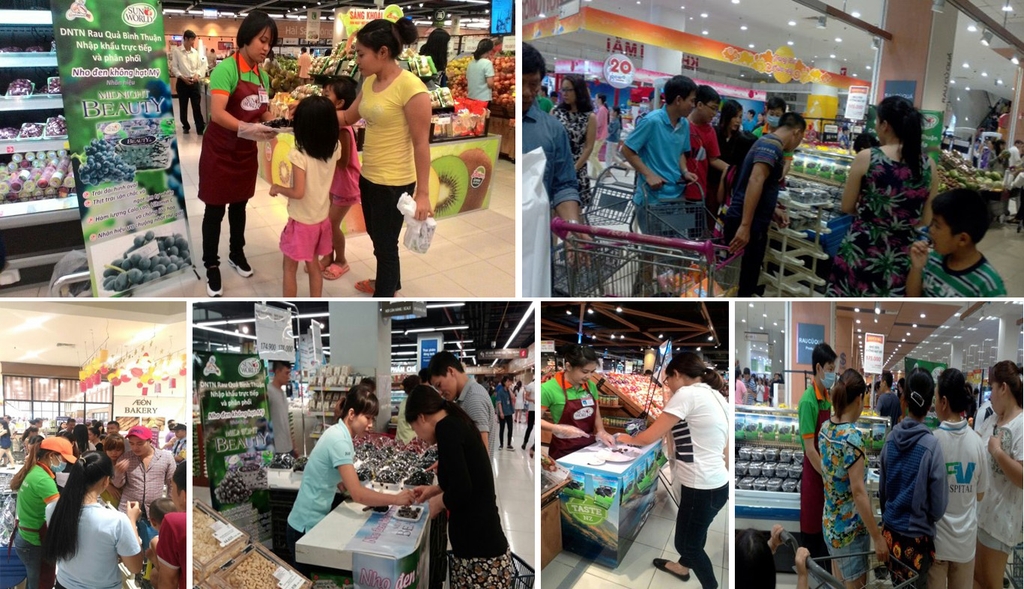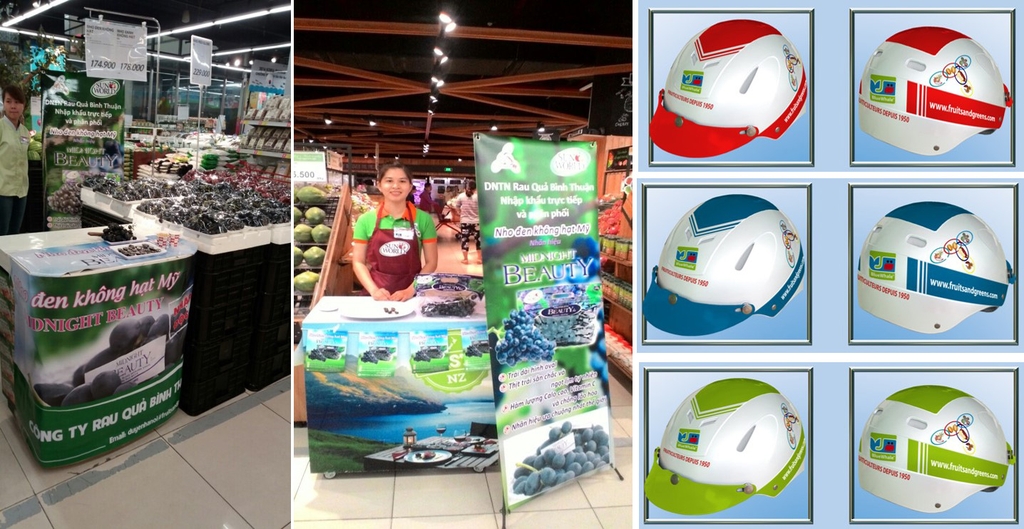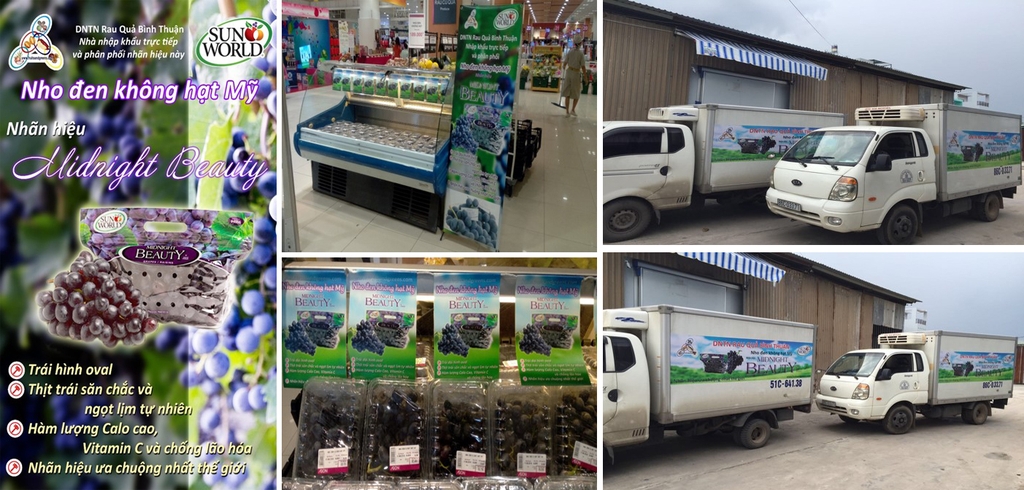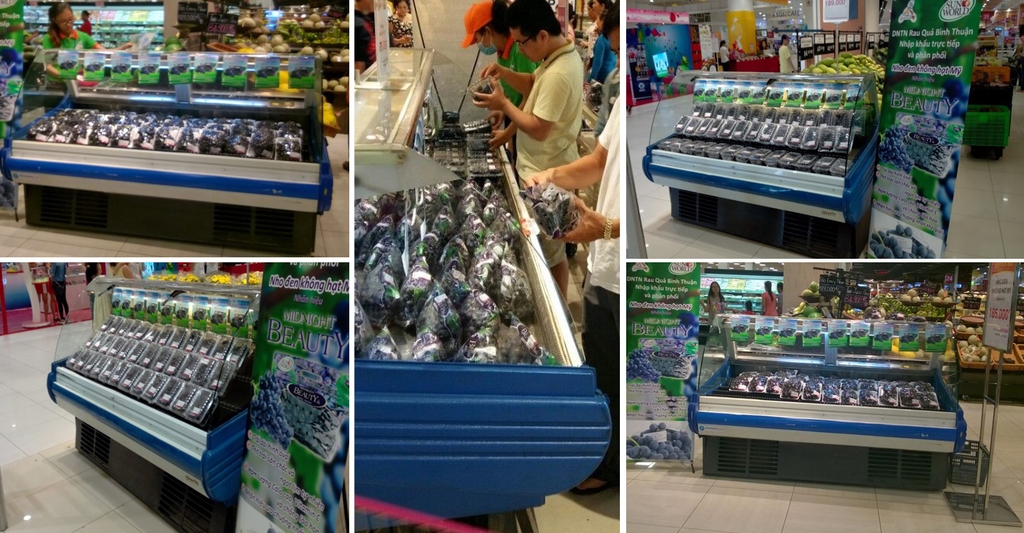 v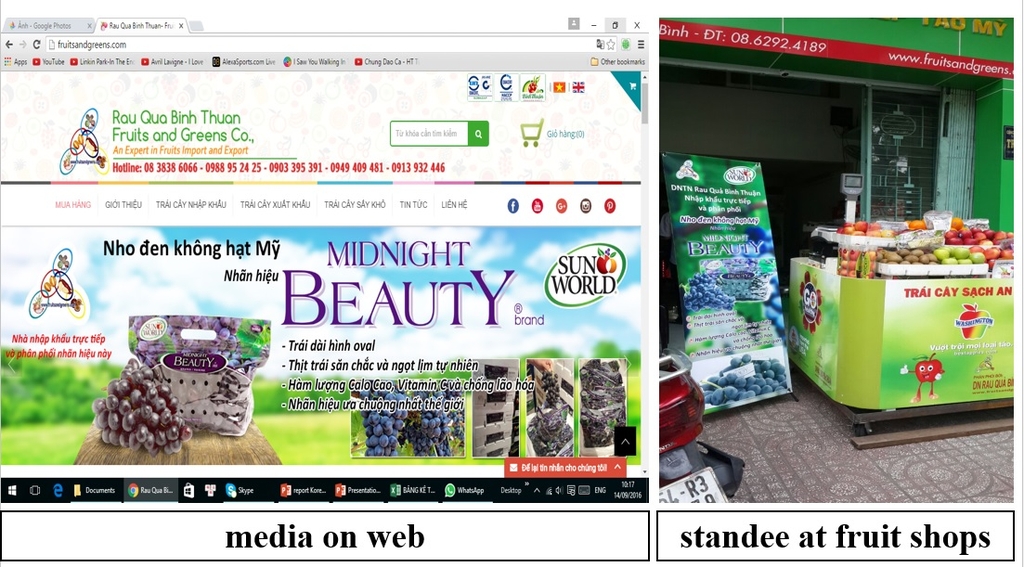 ONLINE SALES ( www.fruitsandgreens.com) please access
In April 2016 we launched ONLINE SALES as our new project in 2016 strategies and It is very successful.
we built up our image to consumers in the whole country and entry market territories and expand potential customers like traders in remote provinces. Delivery service is always ready to serve.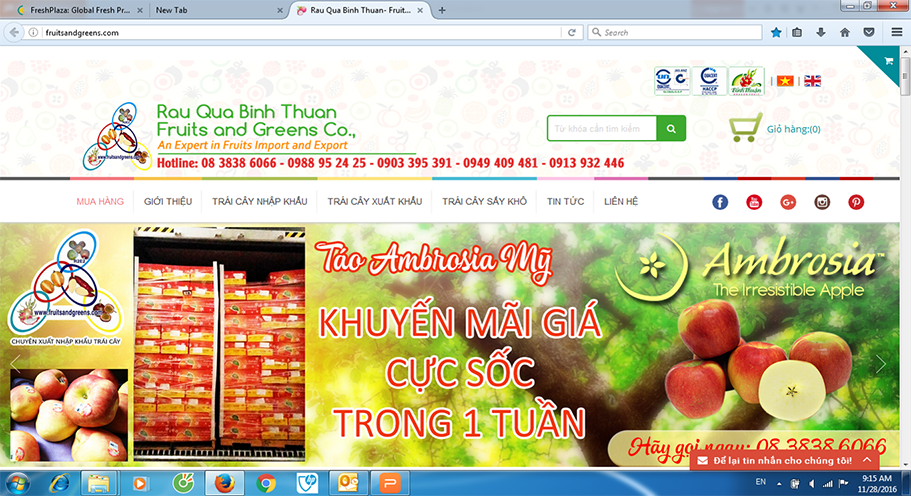 Authorized Agency for some Brands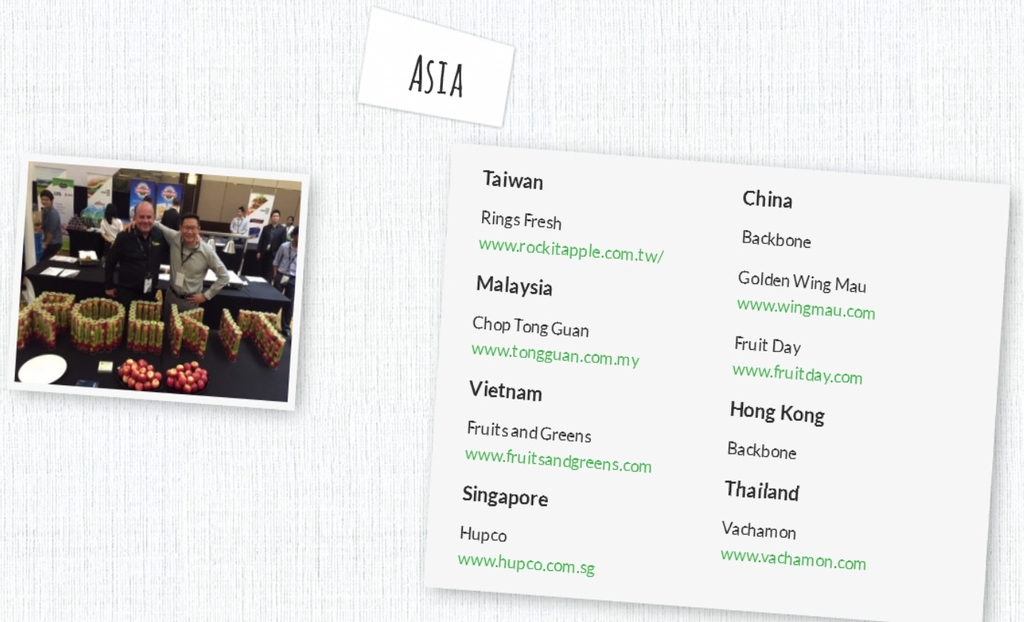 Authorized Agency for some Brands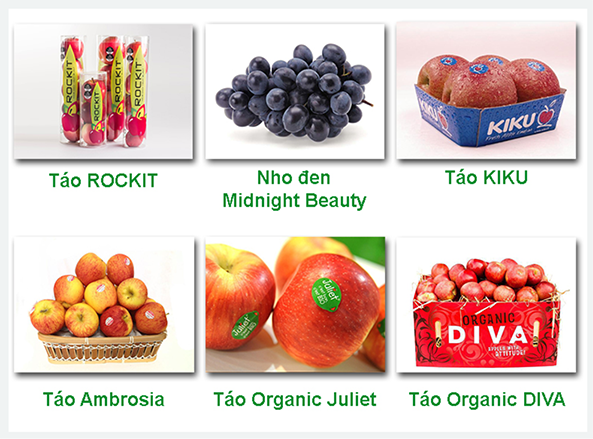 EXHIBITION/ FAIRS
As a dynamic member of Vietnam Fruits & vegetables Association ( VINAFRUIT), we always attend a booth at international and domestic exhibitions to introduce our exported tropical fruits and find potential importers of fruits and partners for business opportunities and cooperation.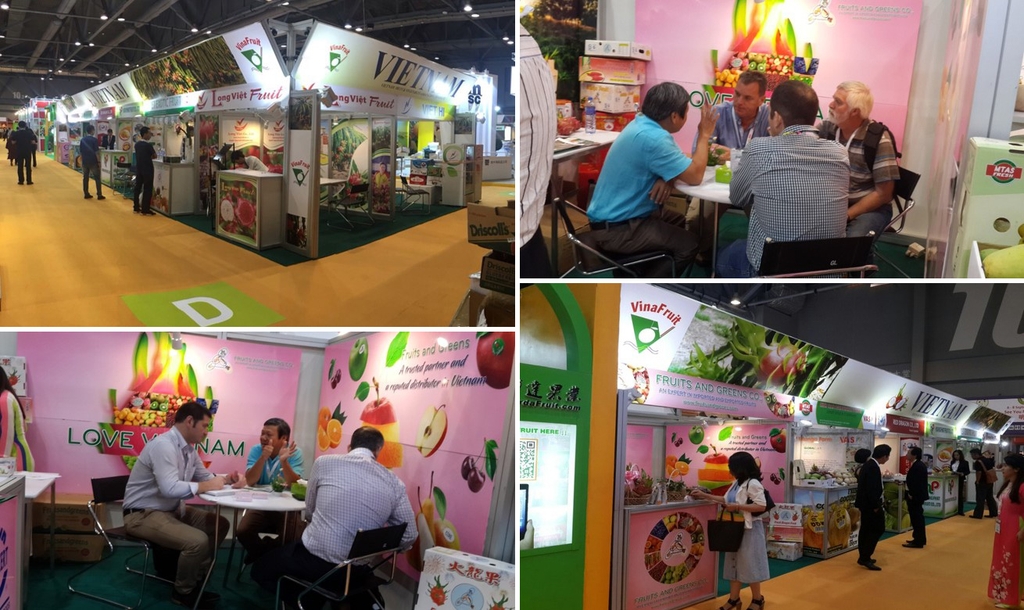 These are photos of our Booth at AFL in HongKong 7th -9th 2016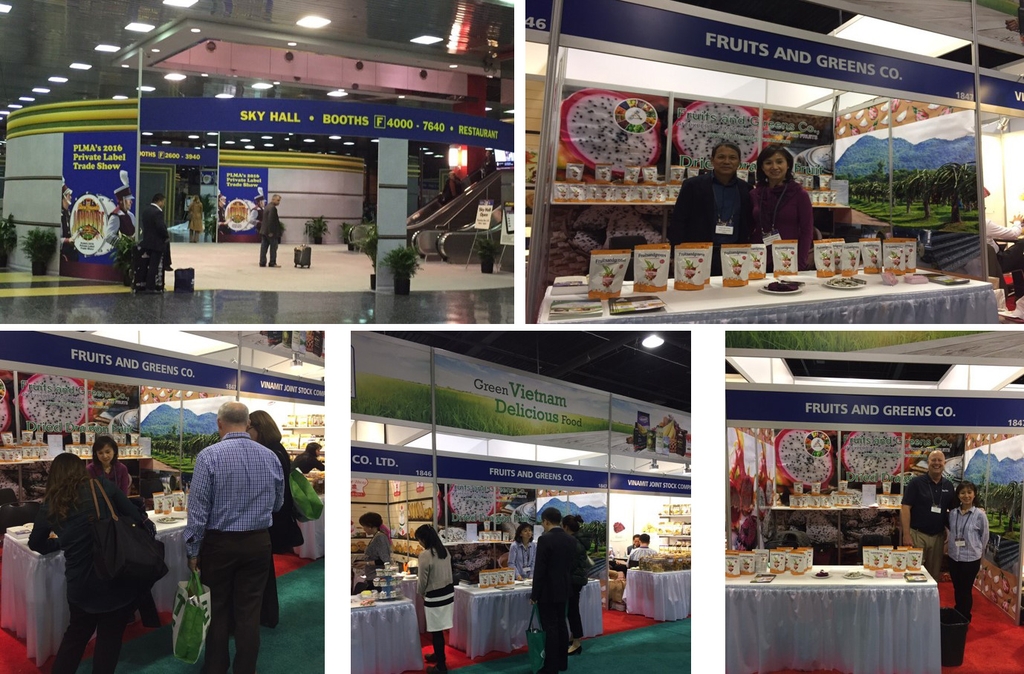 Our Booth at CHICAGO -USA 13th- 15th Nov 2016​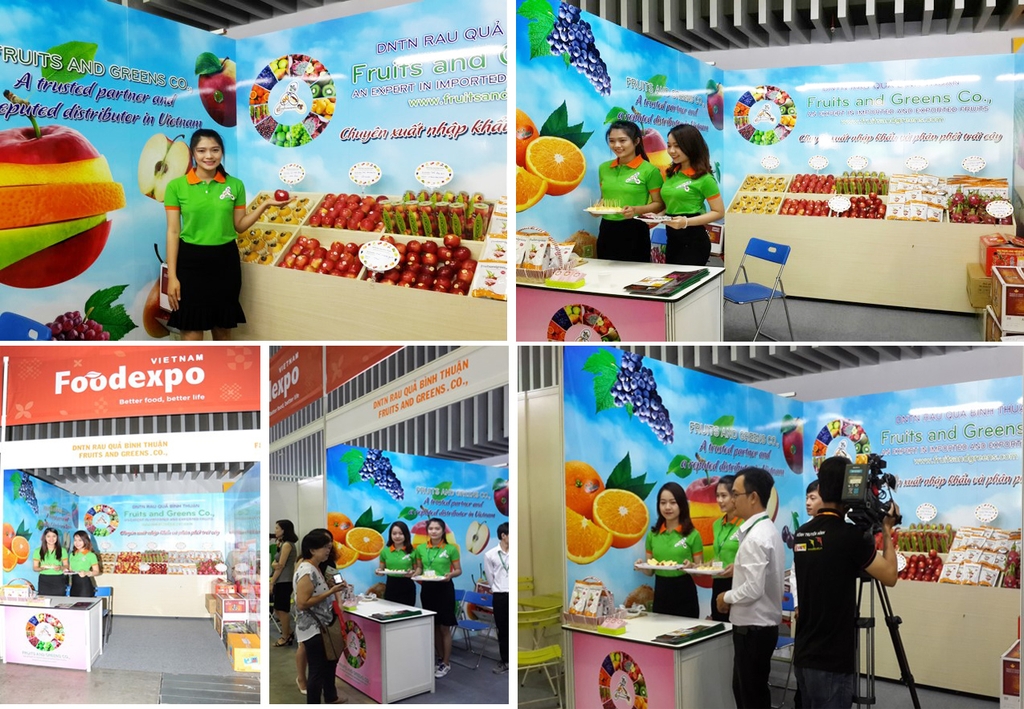 Our Booth at FOODEXPO in HCMC - VIETNAM 16th- 19th Nov 2016
free sampling CANADA AMBROSIA & PGs.